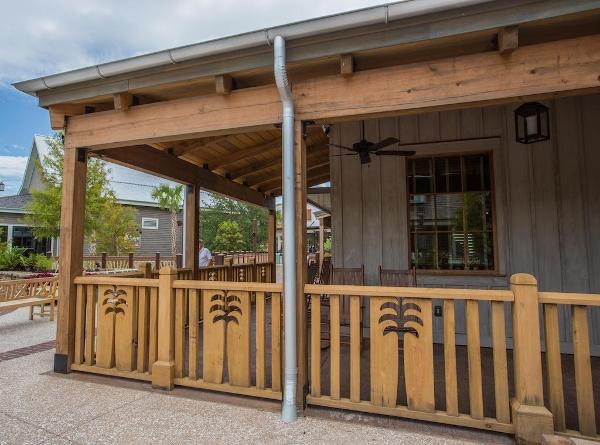 Over the past years, half round gutters have made their way back into the contemporary plumbing market. There are several reasons why businesses and homeowners are now choosing half round gutters over the many famous and newly introduced counterparts. They are elegant and classy, with a blend of modern look.
Seamless gutters were introduced in the industry a few years back and became all the rage among the customers. Typical gutters came in sections that were pre-manufactured in different sizes. These sections could then be joined together on site to form a residential or commercial gutter system. In contrast, modern gutters are fabricated on site and installed in a single piece. This allows for better leakage prevention and protects the property from foundation problems and mold growth.
Half round seamless gutters are a combination of these two great gutter systems, which offers a range of benefits for the property. Ahead, we've covered some reasons why half round seamless gutters are an ideal option for home and business owners.
An Ideal ForOption Any Property
These gutters are molded into one solid unit, in contrast to the typical gutters. The absence of numerous seams and partitions allows for better prevention from water leakage. Because they don't have multiple edges, they remain intact and glorious even after a rainstorm, snow storm, or any other natural disaster that may otherwise wreak havoc on a traditional gutter system.
Attention to Detail
Many people don't take this seriously, but gutters are critical to the visual appeal of any home. If the gutter system is neat, and well-executed, it can uplift the entire look of your property's exterior.
Half round seamless gutters have countless benefits for business owners too. An appealing and clean exterior attracts more customers, and increases business revenues.
A Great Choice for the Lovers of Historic Architecture
If you're fond of historic architecture, you must've seen half round gutters on most of the buildings. The ones used earlier, however, comprised of two pre-fabricated sections. On the other hand, the modern half round seamless version has the same classic feel and ismore efficiency.
If you're looking to install a top quality half round seamless gutter in your home or office, get in touch with Crown Seamless Gutters. We are one of the best gutter company in South Florida, offering high-quality gutter installation, repair, and replacements to residential and commercial clients.
Call us at (800)803-5404 to get a free estimate or visit our website to learn more!